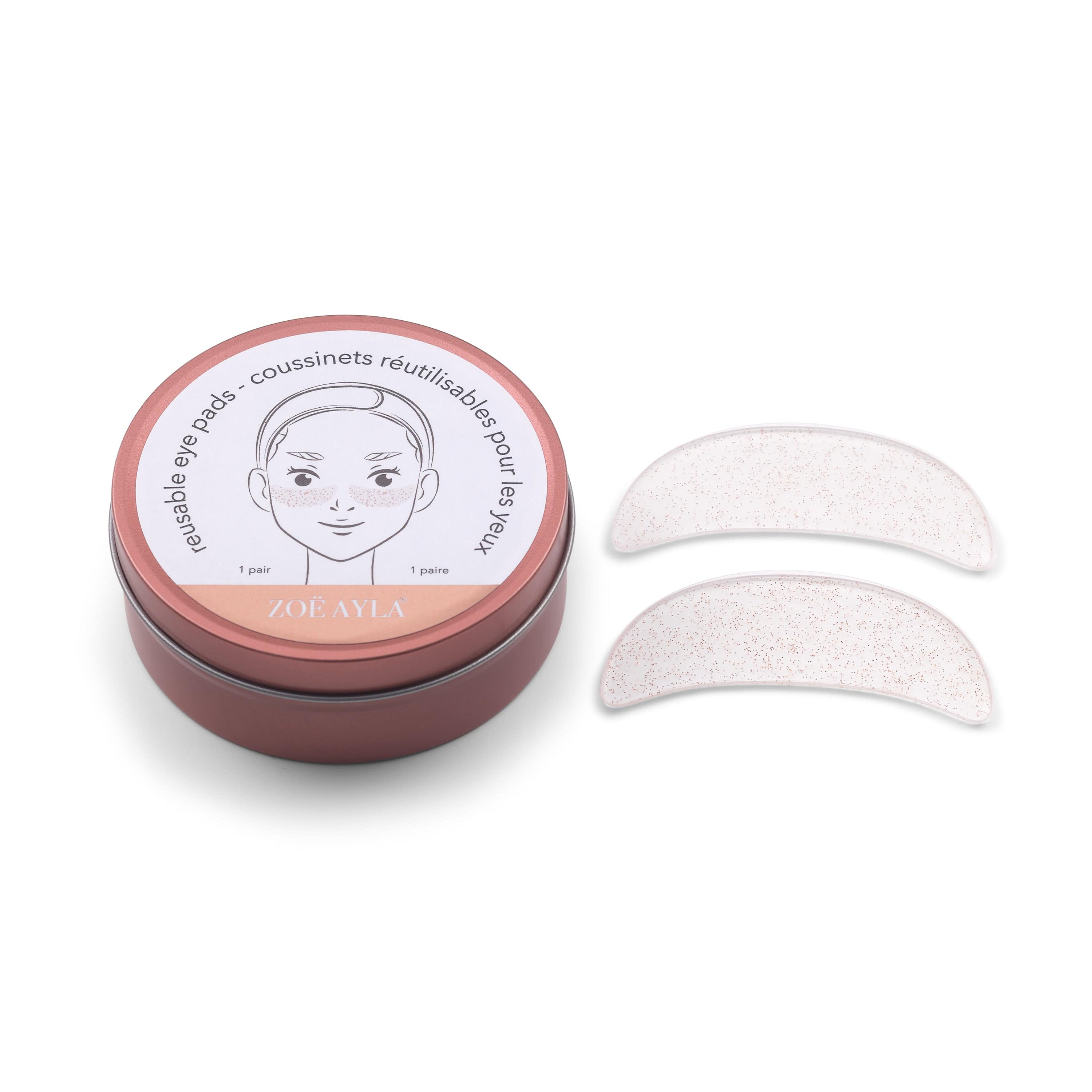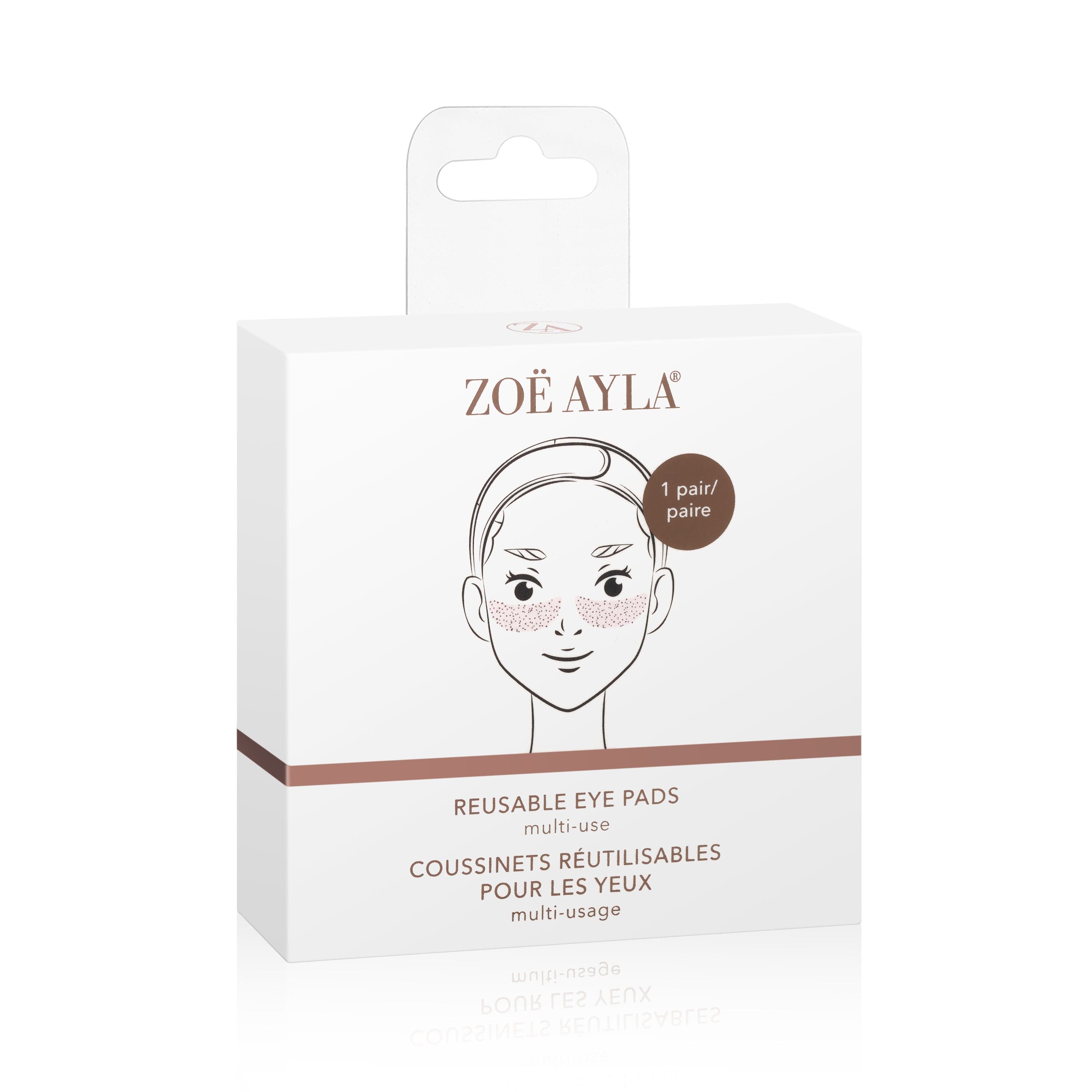 Rosegold Glitter Reuseable Eye Pads + Tin
---
Look chic while pampering yourself with Zoë Ayla's reusable sparkling eye pads! These eye pads will help lock in the benefits provided by your favorite creams, gels and serums by promoting product absorption, and smoothing the look of the your under eye area. Directions: Apply a small amount of your chosen eye product then place eye pads over product. Absorption time will vary depending on the product pairing. Once done, remove eye pads and wash with a gentle cleanser and place back in the storage container for the next use. For an extra cooling effect, you can place the eye pads in the fridge or freezer a few minutes before use.
CAUTION: Use only as directed. Do not swallow or ingest. Avoid contact with eyes. Discontinue use if irritation occurs. Keep out of reach of children.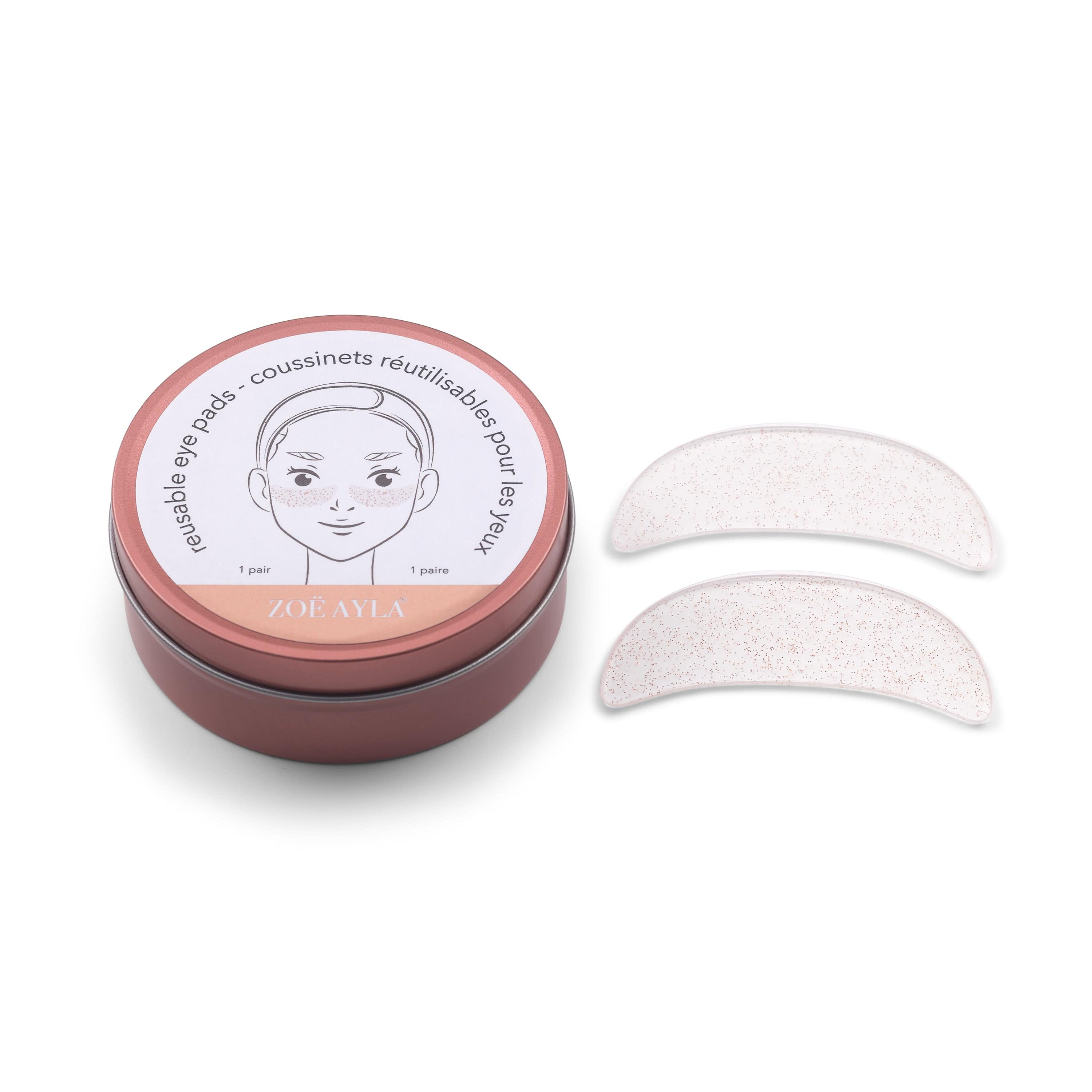 This product has no reviews yet.