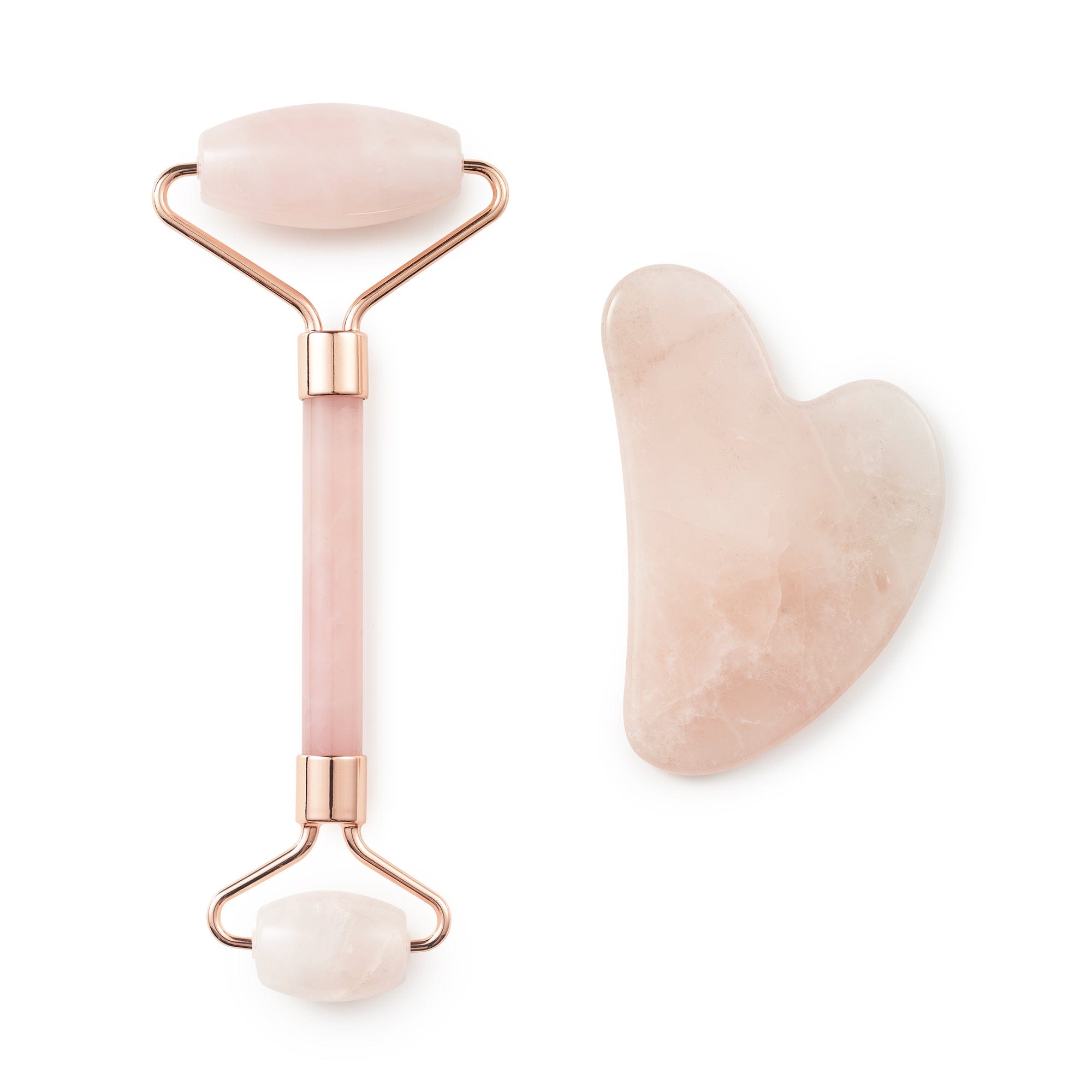 Rose Quartz Gua Sha and Roller Set
---
These pink crystals are believed to lower stress, raise self-esteem, restore confidence and balance emotions. They are packed with minerals that help reduce inflammation and support renewal of skin cells. This facial roller helps releasing stiffness and tension in the facial and neck muscles. It improves elasticity, skin tone and under eye swelling.
HOW TO USE: Lightly grasp the roller and keeping your wrist close to your face gently massage stiff muscles around the jaw, cheeks, and forehead. The roller can be used daily in combination with serums, moisturizers and facial oils, or as part of a gua sha and massage mask routine. The roller can be hand-warmed before use or popped in the refrigerator a few minutes for an extra cooling and re-invigorating effect. GUA SHA TOOL The Gua Sha pairs perfectly with your serums and oils to boost skin's firmness and luminosity. As you're gliding it across your face, you'll gently stimulate the skin to promote long-lasting beauty.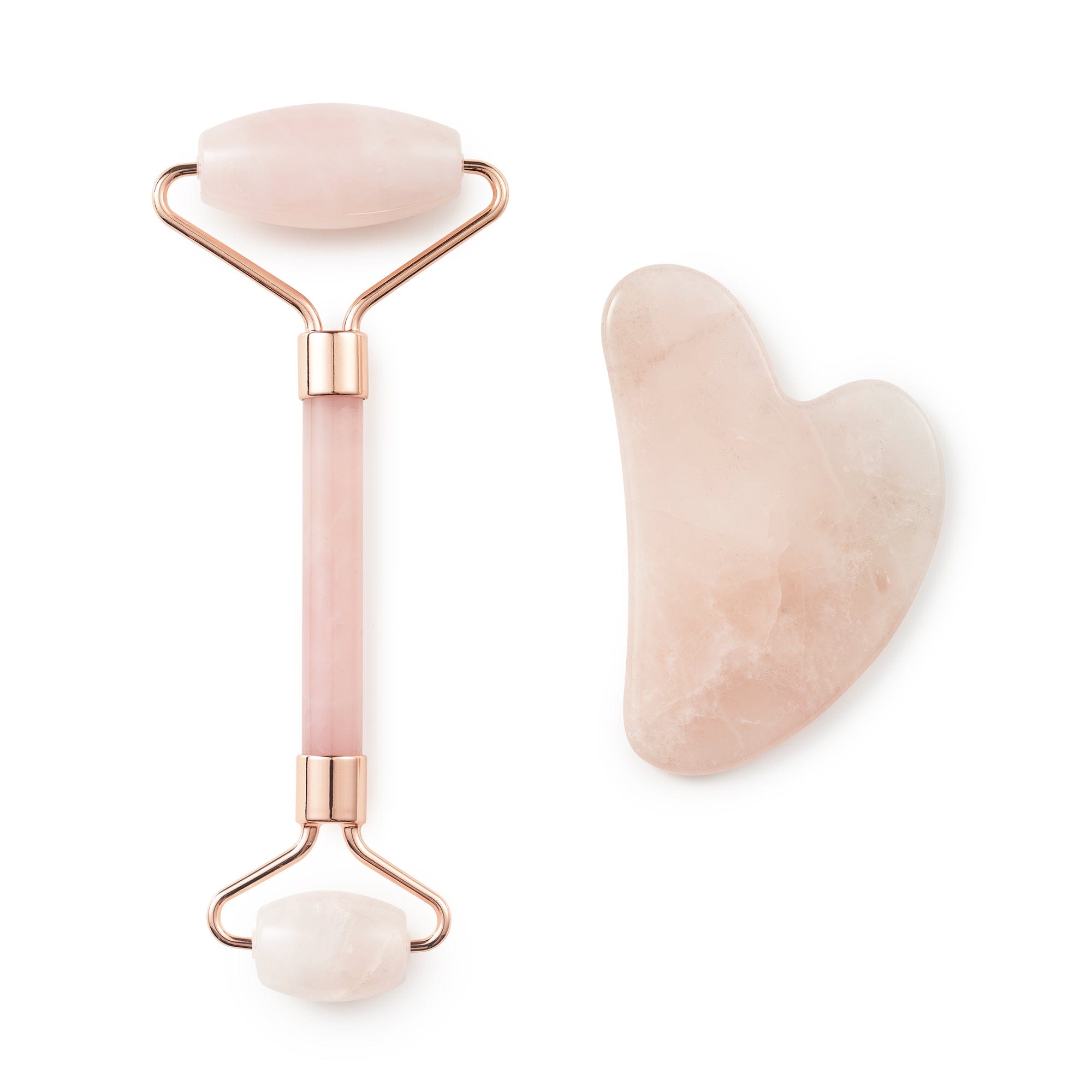 This product has no reviews yet.