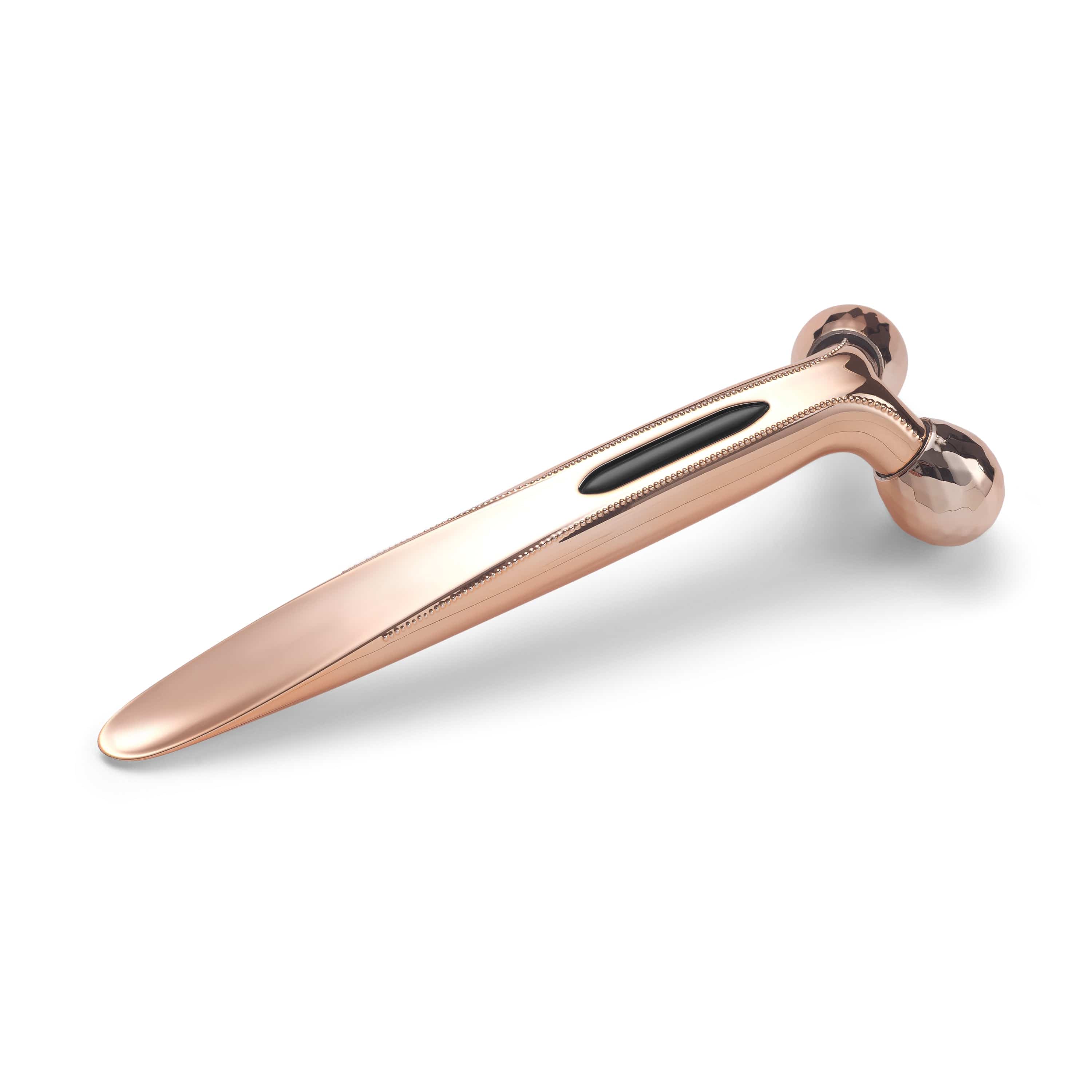 3D Roller Mini Facial Massager
---
This tool is very easy to use and feels super smooth on skin. Gentle steady pressure is all that is needed! Keep your wrist close to your face when you use this tool; you do not need to press hard to feel relief.

BENEFITS:

Visibly smooths fine lines and wrinkles.
Stimulates and detoxifies.
Pairs perfectly with your serums and oils to boost skin's firmness and luminosity.
Can be used daily, morning and evening.
This product has no reviews yet.