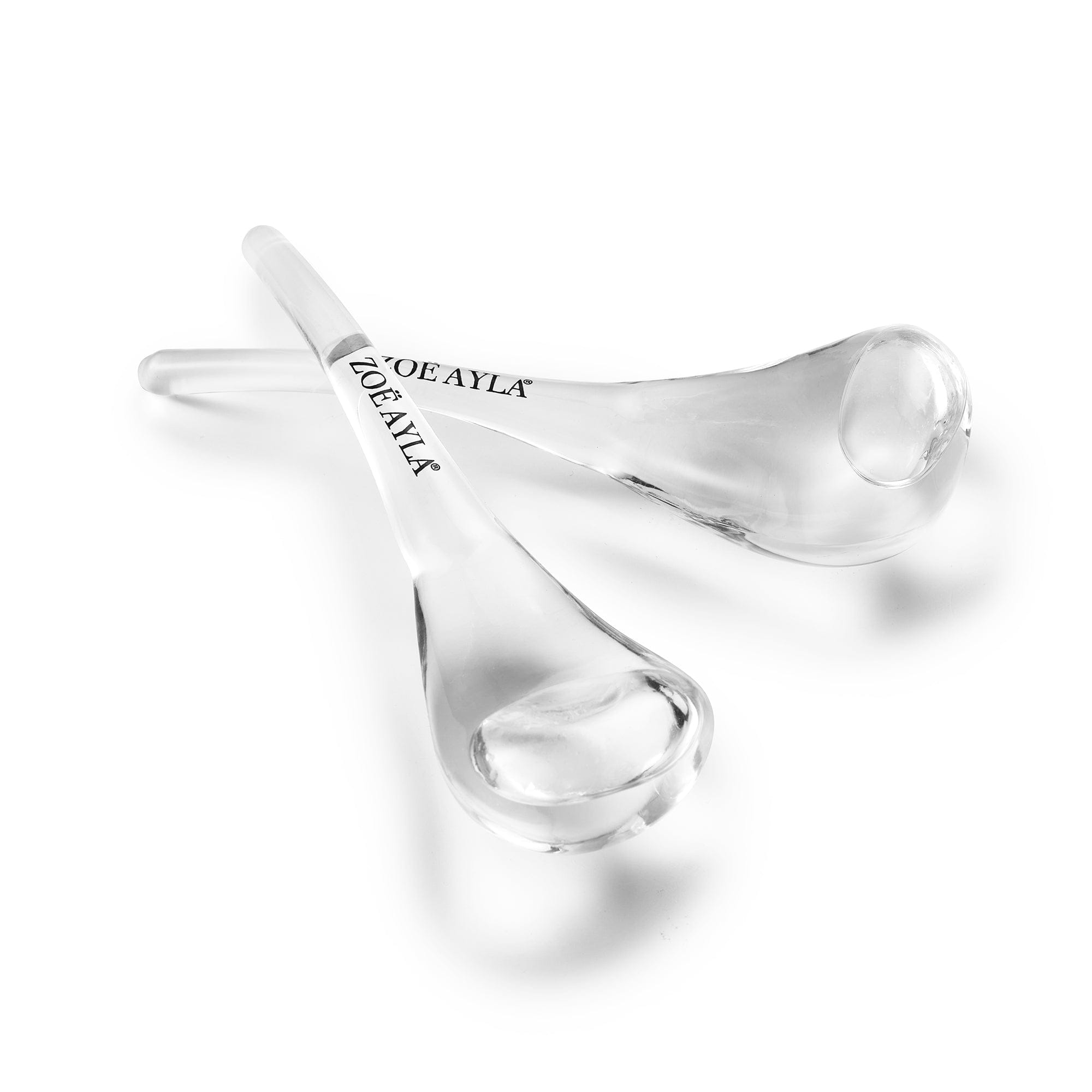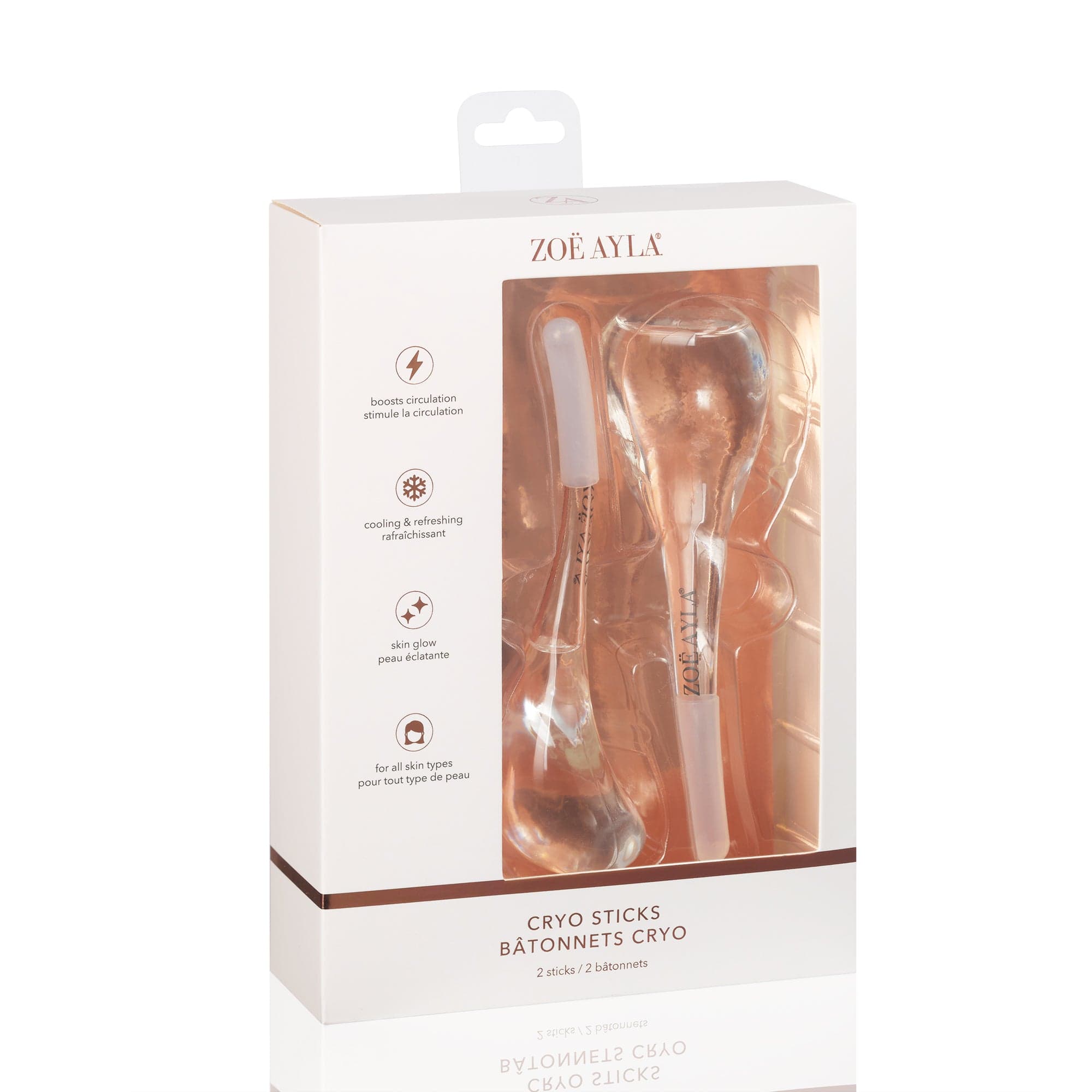 Cryo Sticks
---
Cryo Sticks are a great facial massaging tool that will take your skincare routine to the next level. Indeed, the cool Cryo Sticks will stimulate your nerves to exercise facial tissue, tighten skin and reduce the size of your pores for an instant radiant glow.
HOW TO USE
Wash the cryo sticks with gentle soap and water.
Place the sticks in the freezer at least 3-4 hours before use.
Begin by placing cryo sticks in center of forehead, move outwards towards hairline near temples. Repeat 5-6 times.
Follow with your cheek, lips, and chin using the same basic method as your forehead. Repeat 5-6 times.
Start under ears and glide tools down towards decollete. Repeat 5-6 times.
Lastly, start in the corner of eyes, apply a little pressure and move out towards your ears. Repeat 5-6 times then gently cover eyes with tools for a few seconds.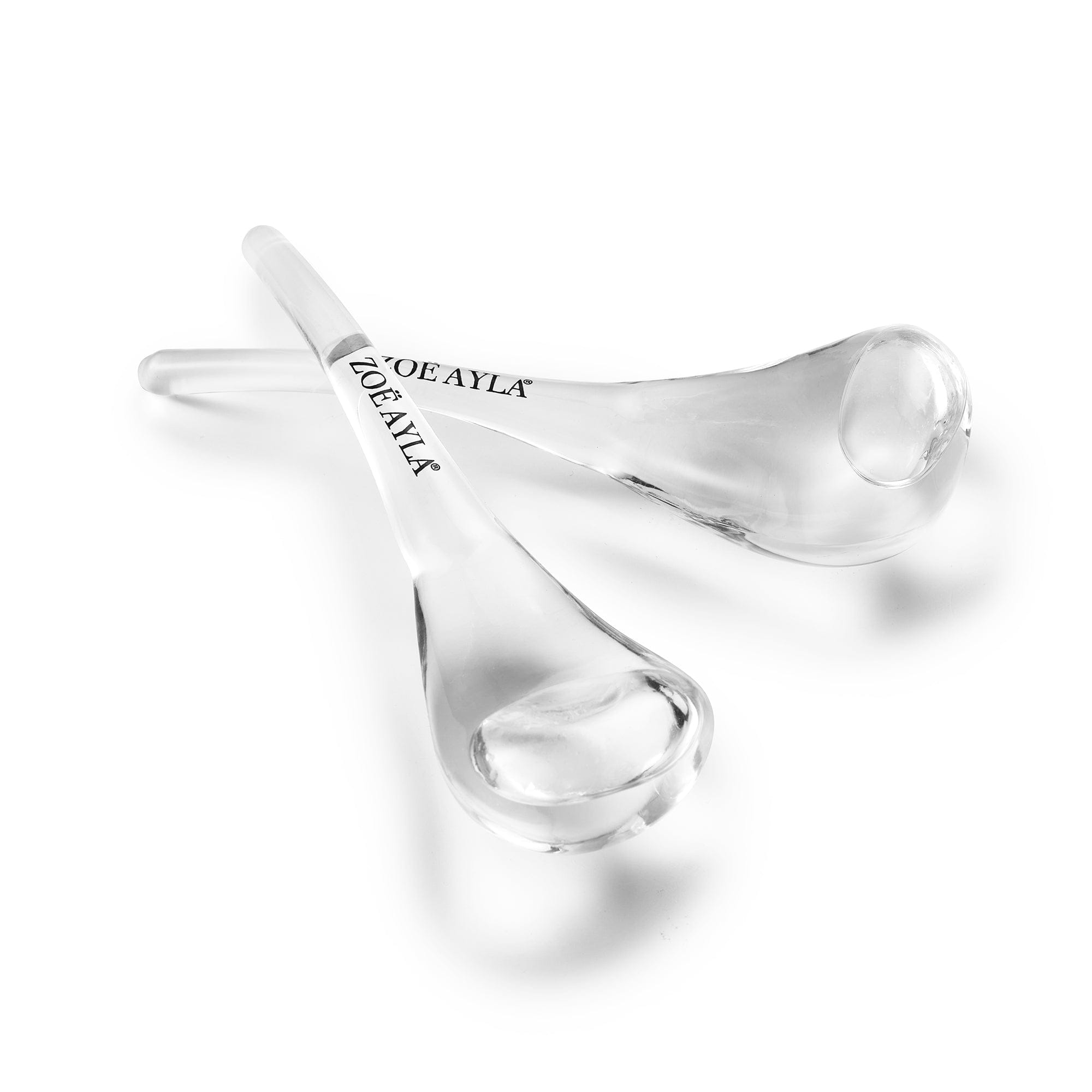 This product has no reviews yet.