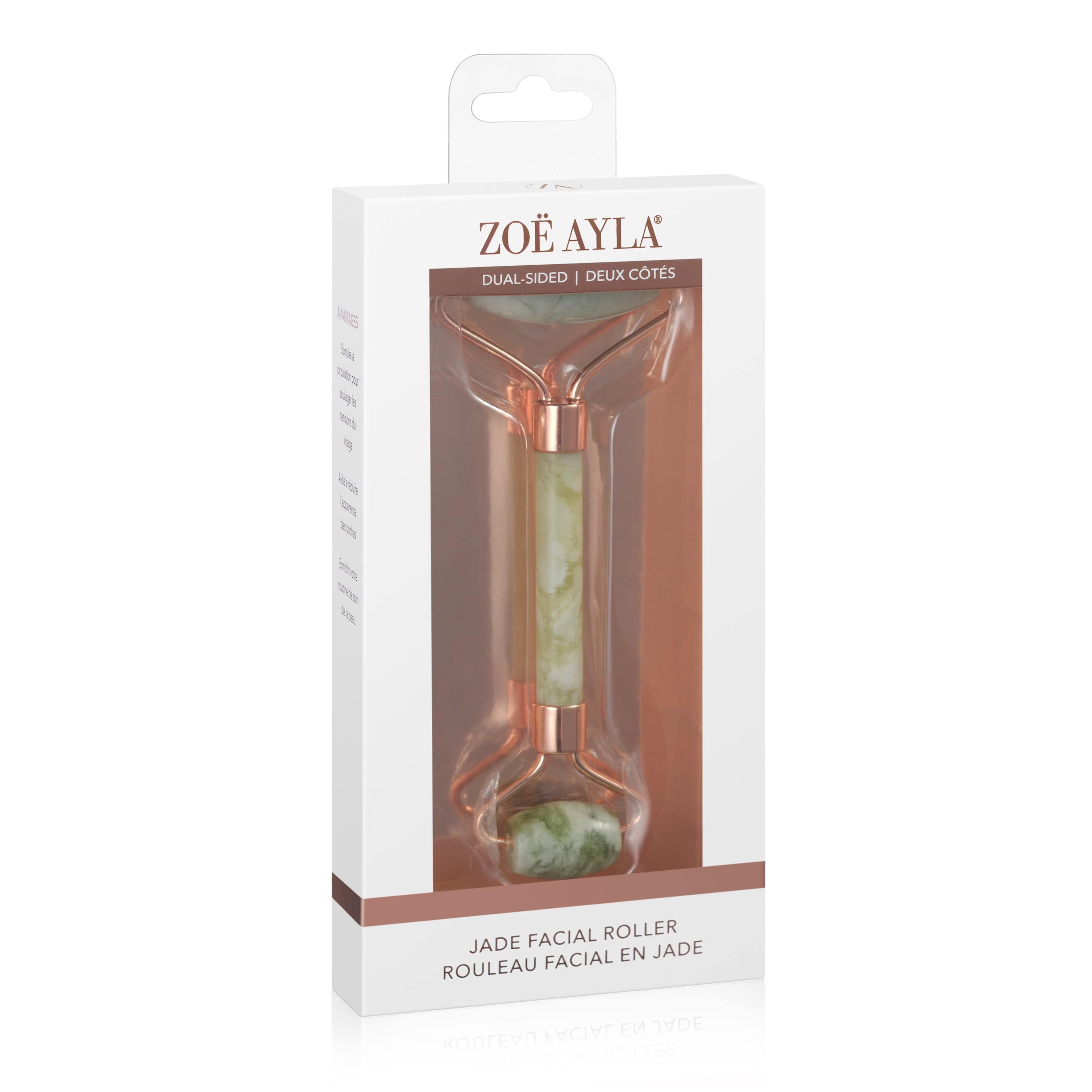 Jade Facial Roller
---
Regularly massage with this exquisite Jade Crystal Massage Roller to help release stiffness and tension in the facial and neck muscles. This refreshes blood circulation and oxygen supply to the skin, which helps improve elasticity and skin tone. Lymphatic drainage is stimulated with gentle and persistent (downward) pressure of the roller, which can reduce puffiness and sagging particularly around the cheeks and eyes.
Jade is also known to produce negative ions, which encourage cell metabolism. It also can help counteract electromagnetic radiation put out by devices such as computers, cell phones, and microwaves. Making it a needed amulet in today's world.
This tool can be used by itself or in combination with face masks, serums, moisturizers, and facial oils for better absorption of the product.
Regular massages help promote blood circulation and improves oxygen supply to the skin, thus improving elasticity, skin tone and collagen production.
Directions: 
This roller is both easy to use and feels super smooth on skin. Gentle steady pressure is all that is needed! Lightly grasp the roller close to the brass part on either end as shown.
Keep your wrist close to your face when you use this tool; you do not need to press hard or roll swiftly to feel relief. Can be used daily, morning and evening.
Pro tip: Rollers can be hand-warmed before use or popped in the fridge a few minutes prior to rolling for an extra cooling effect used cold to re-invigorate a sore and tired face.
This product has no reviews yet.